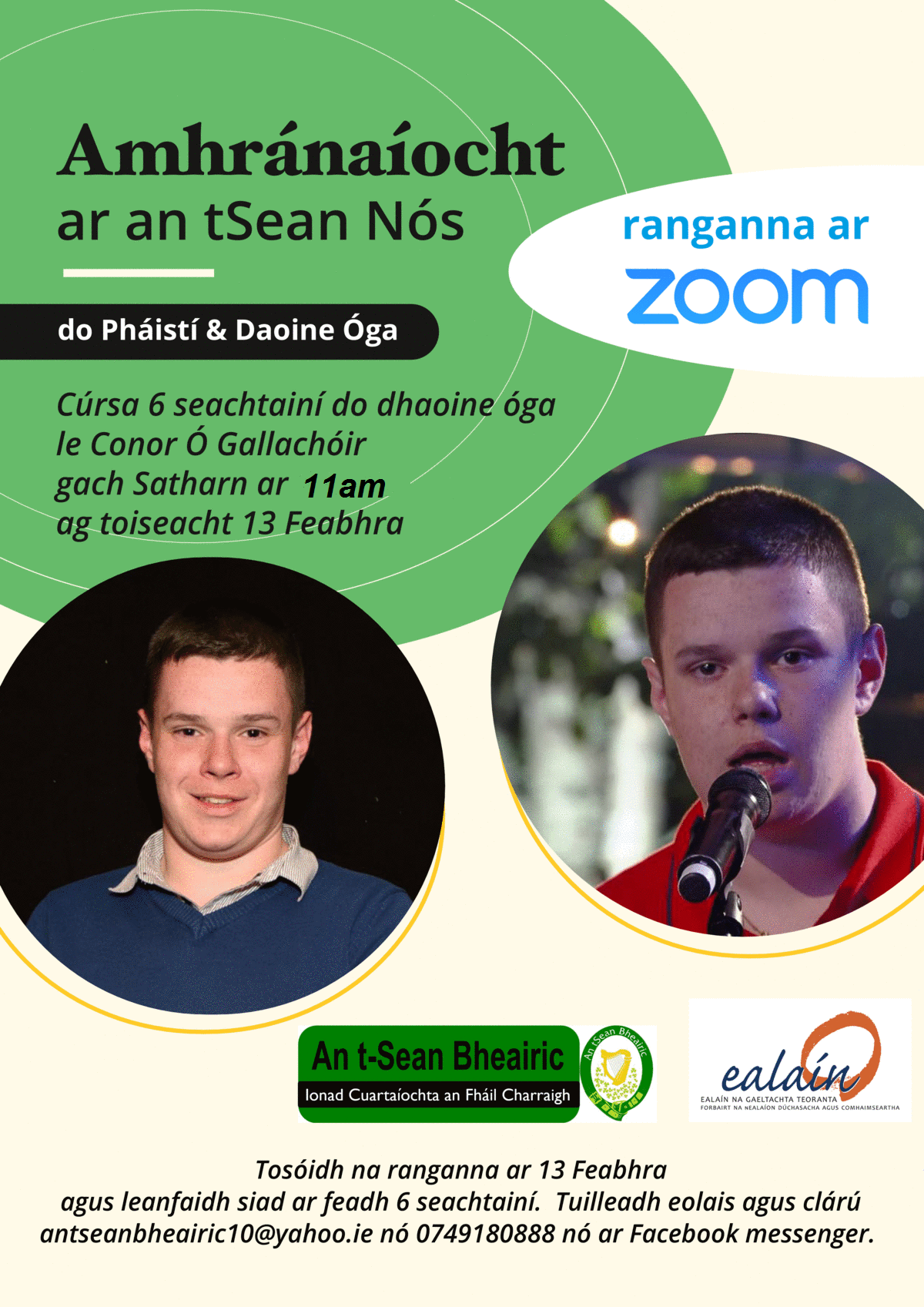 Ceol fidle....we were privileged to listen to the grandchildren of Seamus Mc Gee who played for the Zoom assembly which was to mark the occasion of Mary Bonar's retirement as school secretary.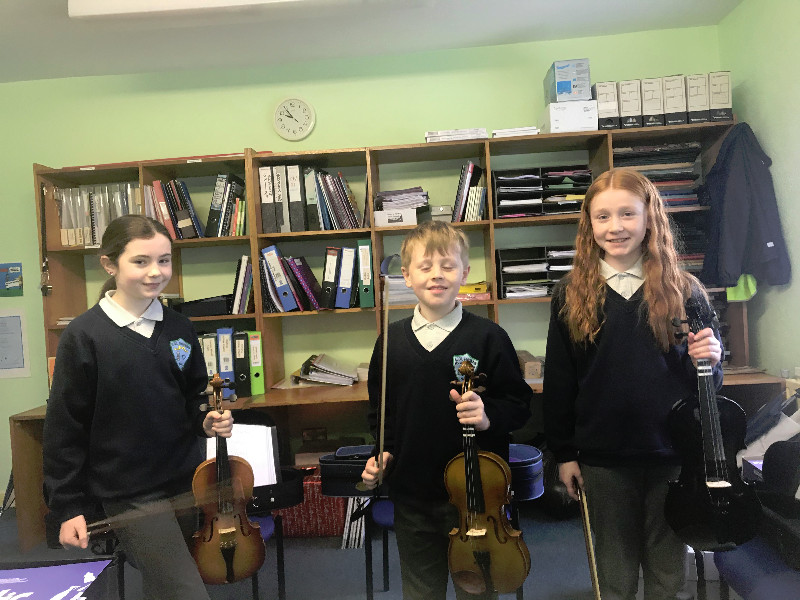 Ceol na Samhna í rang na Naíonán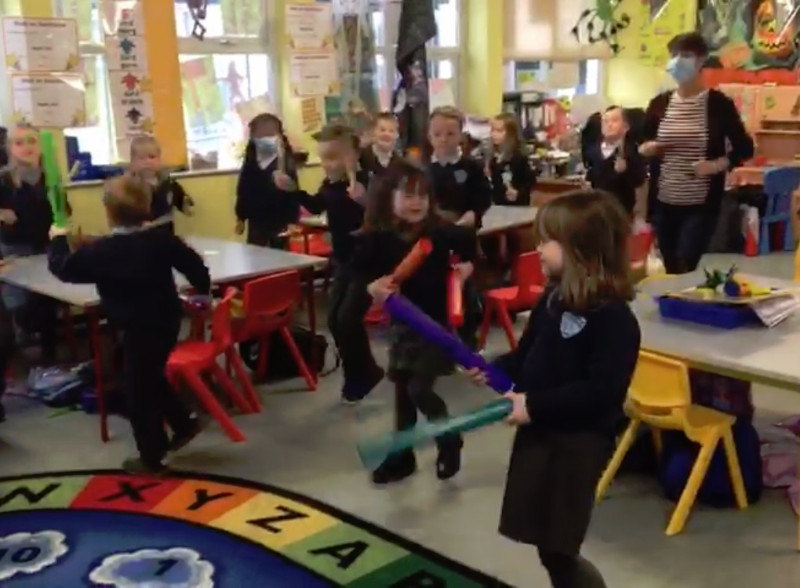 Páistí rang 1 ag foghlaim an fheadóg stáin le Múinteoir Eva . Fuair siad úirléisí úra le tacaíocht Candy Verney , The Song House Falcarragh.
Children in Rang 1 learning tin whistle with Múinteoir Eva. The new instruments were bought with the support of Candy Verney, The Song House Falcarragh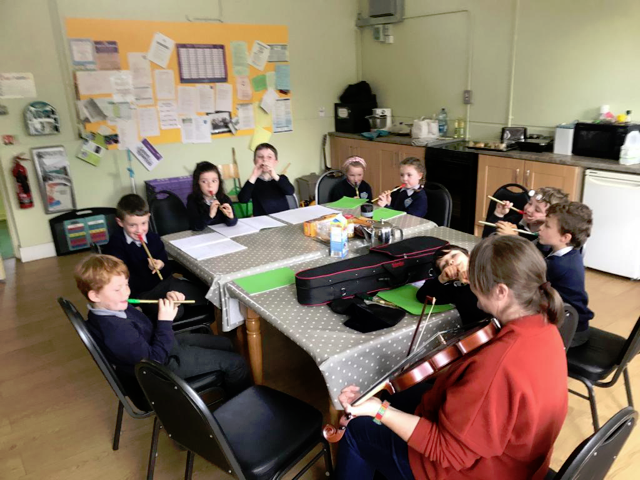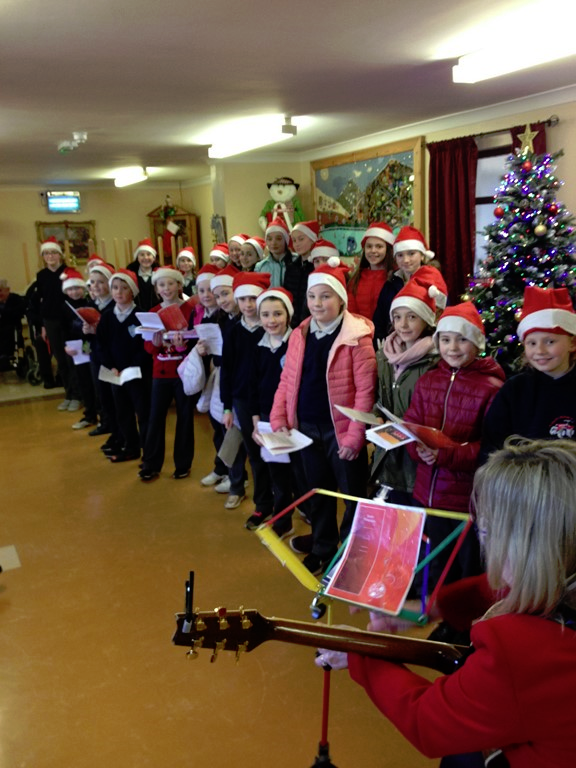 Ceolchoirm sa scoil. Mile buiochas do Fiona , Eva agus Aileen agus na paisti uilig.